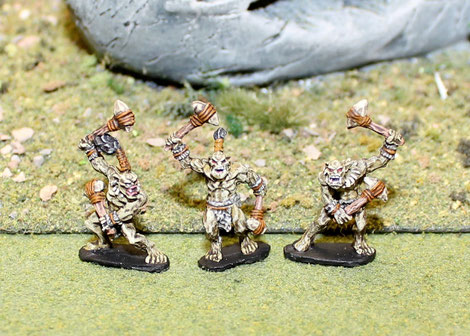 Hi you all ! I've seen many times people saying that they'd love to purchase stuff from SLM but that the shipping costs and taxes were too high.  Being on a small and very tight budget, I'd like to avoid piling up in my store stuff that won't sell. So in order to both please you people and avoid having a lead hoard here, I will ask you who are interested to get in touch with me either on this website contact page or on my Facebook page by Message. We'll discuss your order. Once I'll have enough stuff I'll make a group order and you'll find it available on my e shop. It starts today 31 th of March until the 30th of  April midnight. After this campaign I will have to raise a bit my prices for SLM stuff, I hope you won't be too disappointed but that's something I have to do. Another thing, with the uncertainty of the Brexit and its possible additional taxes for my british customers, I can't guarantee that I will keep doing group orders in the future. I'm afraid that between my price raise and the possible taxes, I am not sure my offer will still be attractive and my british customers represent a large part of these group orders. So please have a look at my store, I have some SLM ratmen, orcs and goblins and wood elves left. I'll keep my fingers crossed so it won't happen of course.
I'm waiting to hear from you and some feedback if you feel like so...
Bonjour a tous ! J'ai vu de nombreuses fois des gens dire qu'ils sont intéressés par des figurines de chez SLM mais que les frais de port et les taxes sont bien trop hauts.  Mais, étant sur un petit budget trés serré, j'aimerai éviter d'accumuler des figurines qui mettraient trés longtemps a se vendre. Donc, pour a la fois faire plaisir à ceux que çà intéresse et éviter d'avoir un pile de plomb chez moi, je vous propose de me contacter via la page contact sur ce site ou via Message sur ma page FaceBook. Nous parlerons de votre commande et lorsque j'aurai assez pour faire une commande de groupe, vous trouverez vos articles disponibles sur ma e-boutique. Cà commence aujourd'hui 31 mars jusqu'au 30 avril à minuit. Après cette campagne je vais être obligé de monter un peu mes prix pour ce qui est des produits SLM, j'espère que vous ne serez pas trop déçus mais je n'ai pas trop le choix. Autre chose, avec l'incertitude du Brexit et les possibles taxes qui pourraient s'en suivre pour ma clientèle britannique, je ne peux garantir que je vais continuer cette option de commandes groupées. J'ai bien peur que entre mon augmentation  de prix et les possibles taxes, cette offre pourrait perdre de son attractivité et ma clientèle britannique représente une grande partie de ces commandes groupées. S'il vous plait, jetez un oeil a ma boutique en ligne, il me reste des Hommes-rats, des Orques et gobelins et des Elfes des bois de chez SLM. Je croise les doigts pour que tout çà n'arrive pas bien sur...

J'attends de vos nouvelles et vos éventuels retours...